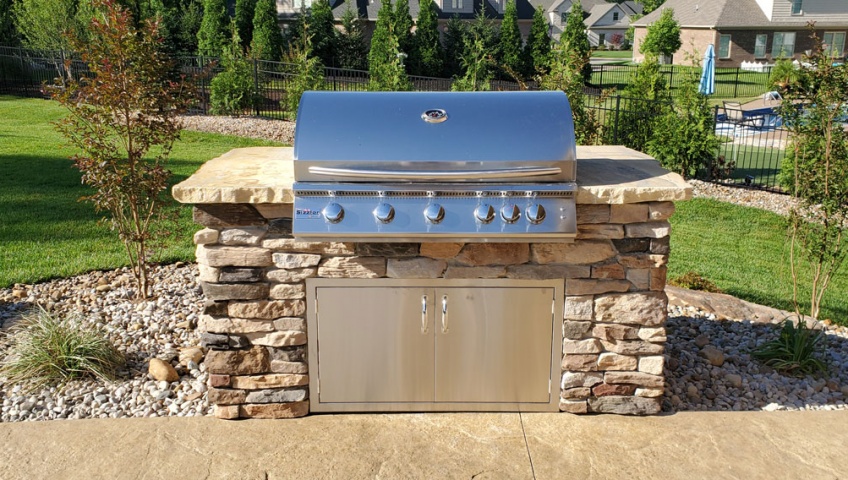 Over the past year, nearly 80 million Americans grilled outdoors. From improved flavors and personal enjoyment to spending time with friends and family and so much more, it's no mystery why so many choose to pass up the climate-controlled kitchen for the outdoor culinary experience.
Just because you're cooking out doesn't mean you have to pass up on the amenities you enjoy in the kitchen. Outdoor kitchens are becoming increasingly popular, and we have a wide array of options to help you arrive at the perfect solution for your needs.
Impress Your Summertime Guests in Style
We can help create the same kitchen feel in your own backyard with a variety of excellent options sure to give your guests something to write home about:
Seat up to 4 with our Jr. Gourmet Q with Raised Bar.
Entertain in a compact yard with Little Q.
Cook your best grilling recipes yet with the Luxury Q.
Inspire the ultimate grilling experience with the Master Q.
Upgrade your patio with the spacious Mesquite Q.
Entertain larger crowds with the Supreme Q.
These are just a few of the outdoor kitchen options we offer to transform your backyard into a bbq paradise.
Exciting Grilling Features
We strive to help you go above and beyond in the latest grilling technology, and we have the variety needed to meet just about any budget. Just some of the features you can explore in our vast inventory of grilling solutions include:
Venting systems and gasket features for improved temperature control
Stainless steel burners and rotisserie kits for even heat distribution
Heavy-duty temperature gauges to monitor internal cooking temperatures
Reliabull heat technology to reduce hot/cold spots
And much more!